Q: You shot all of these photos on a mobile phone?
ABOSCH: I did. 
Q: I think a lot of people would ask why shoot on your phone when you probably own the best cameras money can buy and certainly know how to use them… So, why? 
ABOSCH: Probably for the same reason that most people turn to their phones as their primary photographic tool… convenience. But if I weren't happy with the resultant images, then I wouldn't use my phone as much as I do. 
Q: What type of phone do you have and do you use any special accessories?
ABOSCH: I have a OnePlus 3, an Android phone. No accessories, not even a case. Again, if I weren't happy with the image quality, which of course is subjective, I would have shot the Medellín stuff with a small, full frame camera. Cameras and mobile devices have personalities. We have relationships with our machines. Sometimes they work out and sometimes they don't. You know when a relationship feels right. For me, the way a phone feels in my hand, how responsive it is to my needs, the feel of the images… These are the elements that either come together or they don't. Perfection in this regard is elusive, but today I am intimately involved with my OnePlus phone. 
Q: Are we going to see mobile phones completely supplant traditional cameras?
ABOSCH: That's the billion-dollar question for the big camera companies. Certainly the cameras available on mobile devices today are considerably better than just a couple years ago. If I showed you back then a photo taken on my OnePlus 3 today, you'd assume it was taken on a $2000 camera. I like not having to carry a heavy camera with me and at the rate these devices are improving and adding traditionally professional features, I believe we'll see traditional camera sales continue to contract. At the end of the day only one thing should matter for the photographer — Do they have the tool to make the image they want to make?
Q: Do you think the people you approach on the street are less threatened by someone with a phone, than a traditional camera?
ABOSCH: This is something I've certainly thought about. On the one hand, if you wield a big, fancy camera perhaps people will shy away from what might seem like an interaction with a professional. On the other hand, this might be attractive for some. With a mobile phone, today at least, you would probably not be mistaken for a serious photographer, which again may work for or against you depending on the potential subject. The mobile phone is a powerful tool and most people are well aware that a few seconds after an image or video is captured on a phone it can be all over the world. The thought of this for some could be troubling. So, the not very satisfying answer to your question is, I don't know.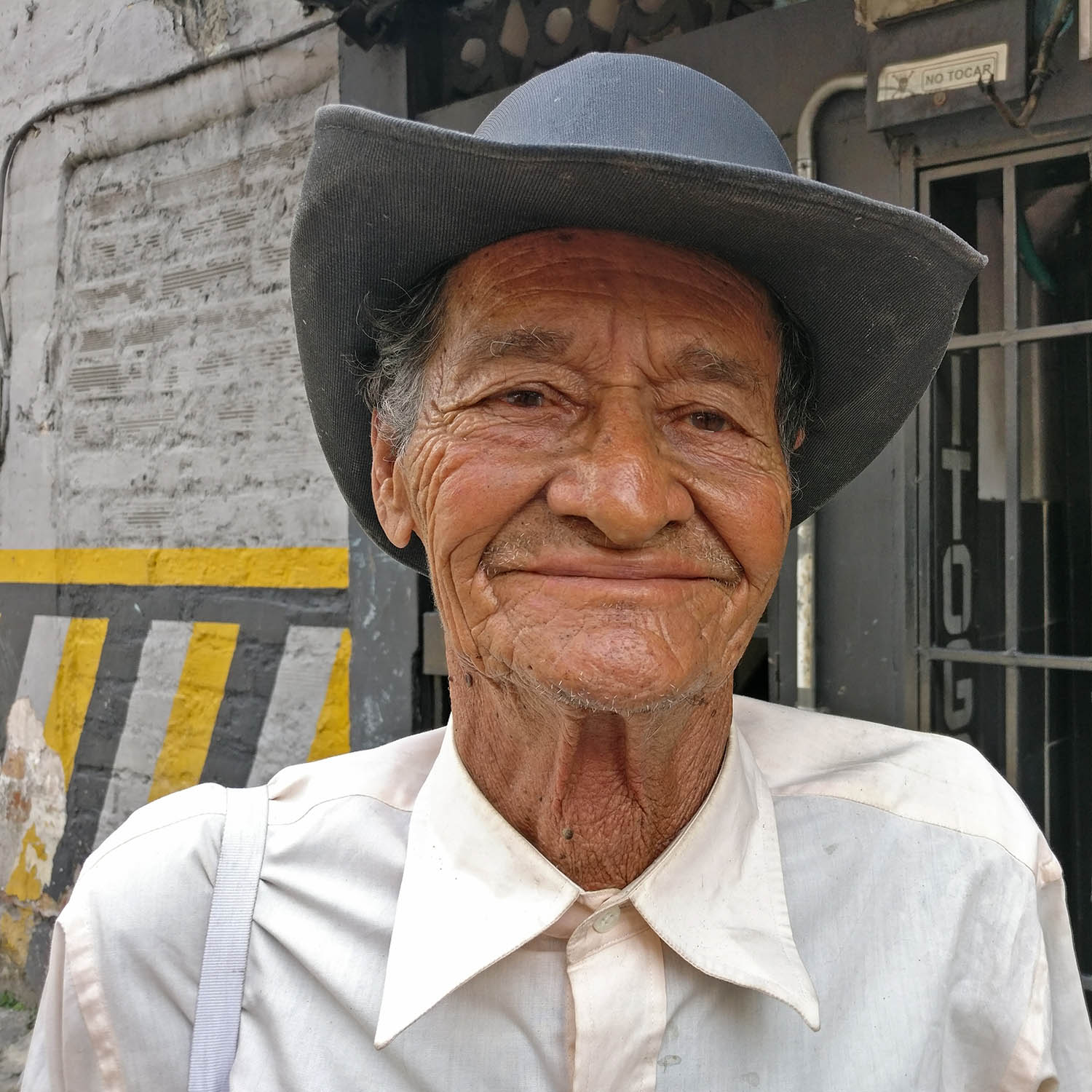 A man who has seen Medellín in the best and worst of times – ©Kevin Abosch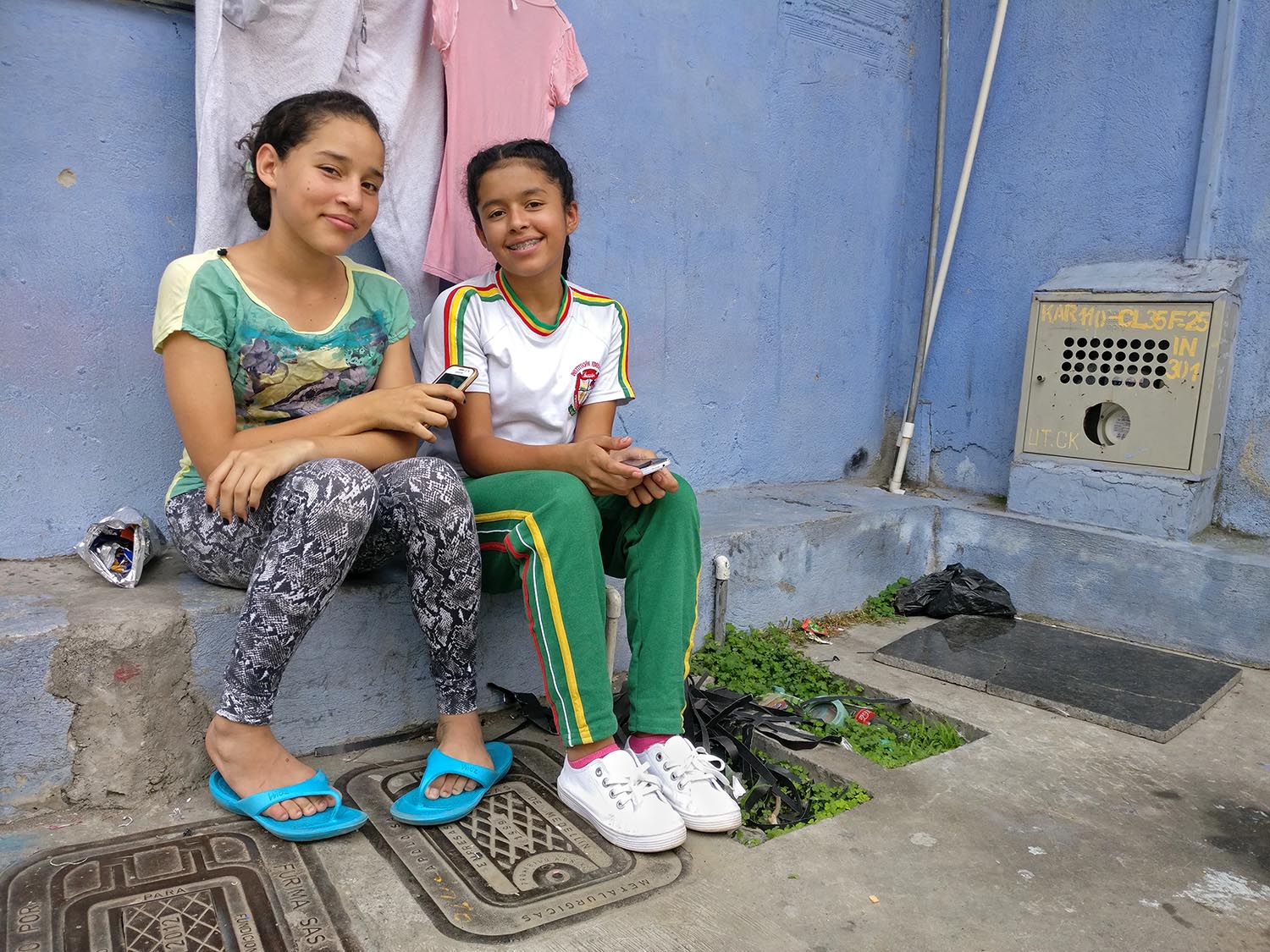 Girls on the porch of their home in Medellín's Comuna 13 – Photo: ©Kevin Abosch
Q: How many people did you photograph in Medellín? 
ABOSCH: Maybe fifty. 
Q: So, this series of photographs… Street portraits of people in Medellín… How does it fit in with your work… the stuff in museums, the studio portraits of Nobel laureates, the famous "Potato #345" that sold for a million euros? 
ABOSCH: These are my personal travel photos. They are not made with the same intention as the work I show publicly. I take these photos because if I don't, my life falls apart. The process is just as important for me as the image. It's essential therapy. Yes, the same can be said for all my work, but if it's been said — and it has — that I try not to impose myself on the work, I may be even less present with these.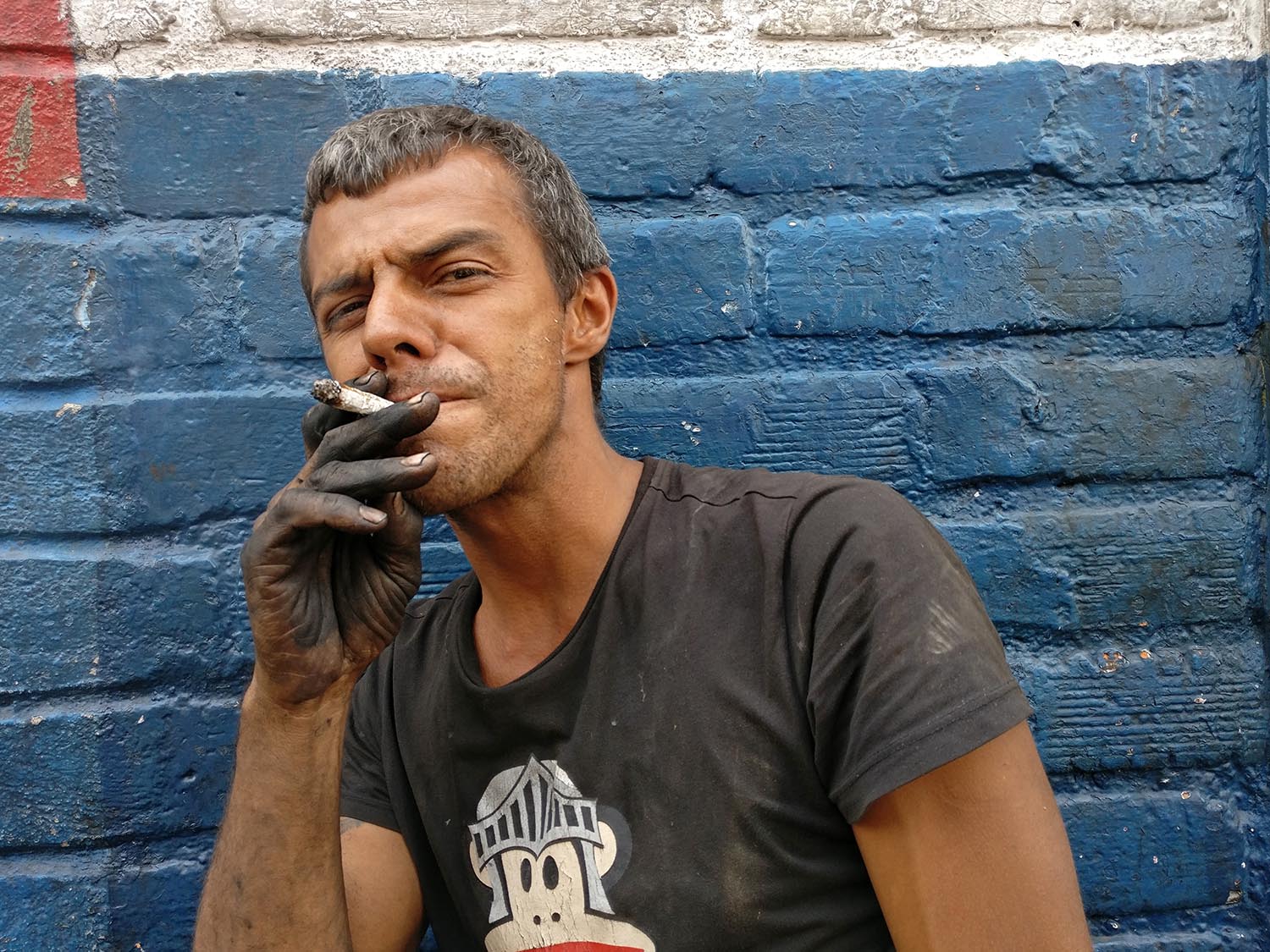 An auto mechanic in Medellín's Barrio Triste (literally "Sad Neighborhood") taking a smoke break – Photo: ©Kevin Abosch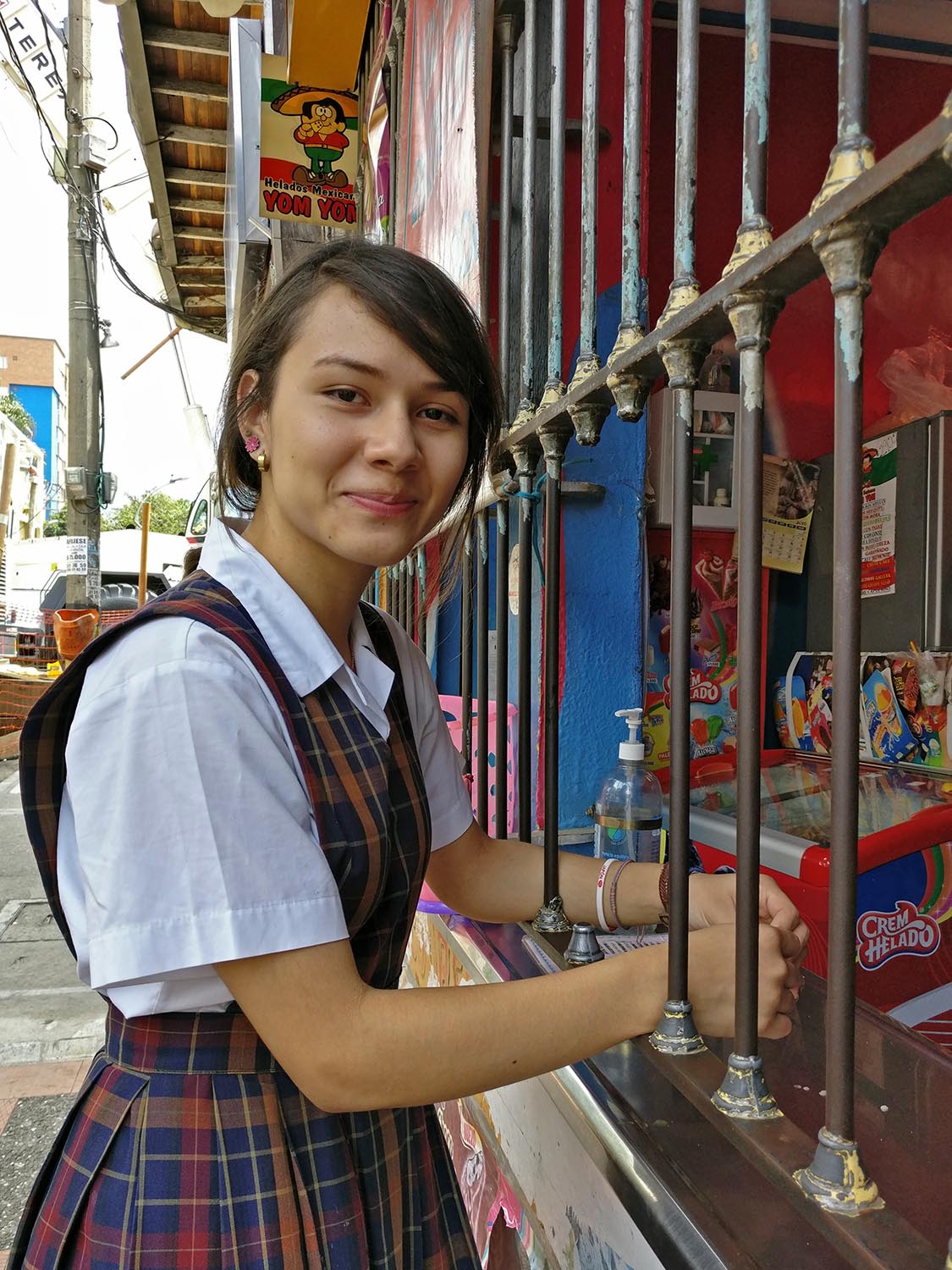 After school stop at the ice-cream shop in Medellin's Barrio Boston – Photo: ©Kevin Abosch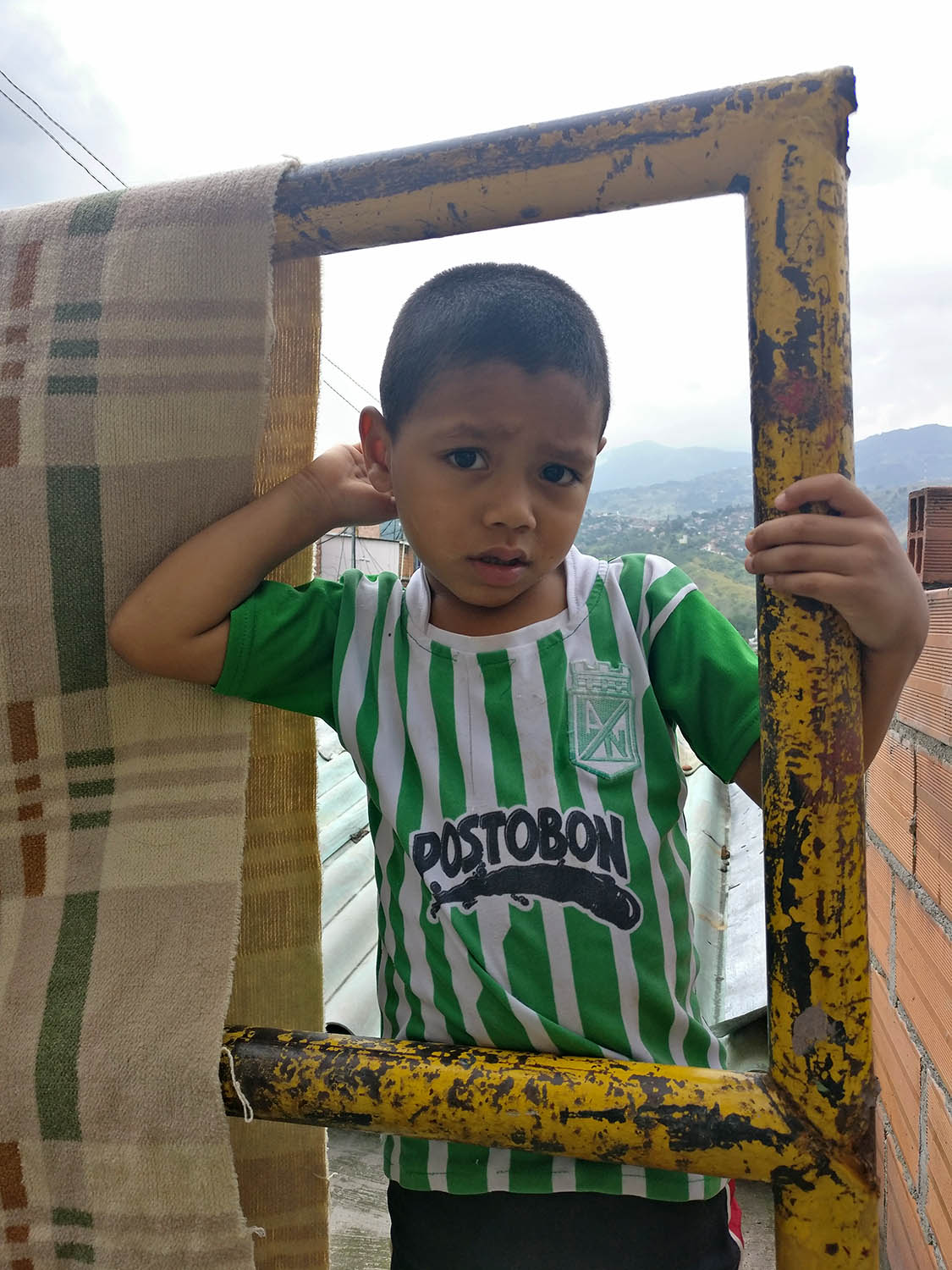 Young boy in Medellín's Comuna 13 – Photo: ©Kevin Abosch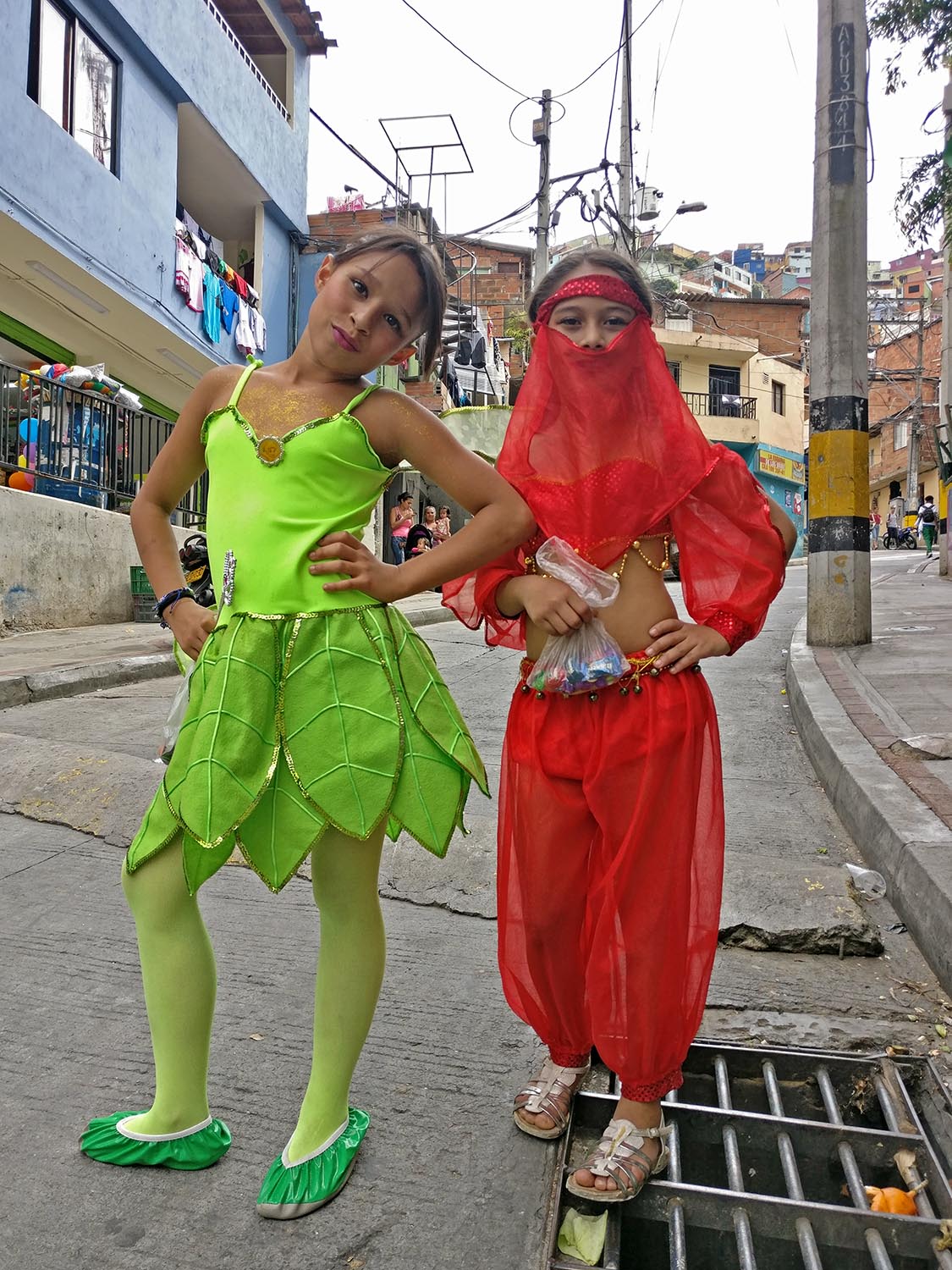 Two Girls Celebrating Halloween in Medellín's Comuna 13 – Photo: ©Kevin Abosch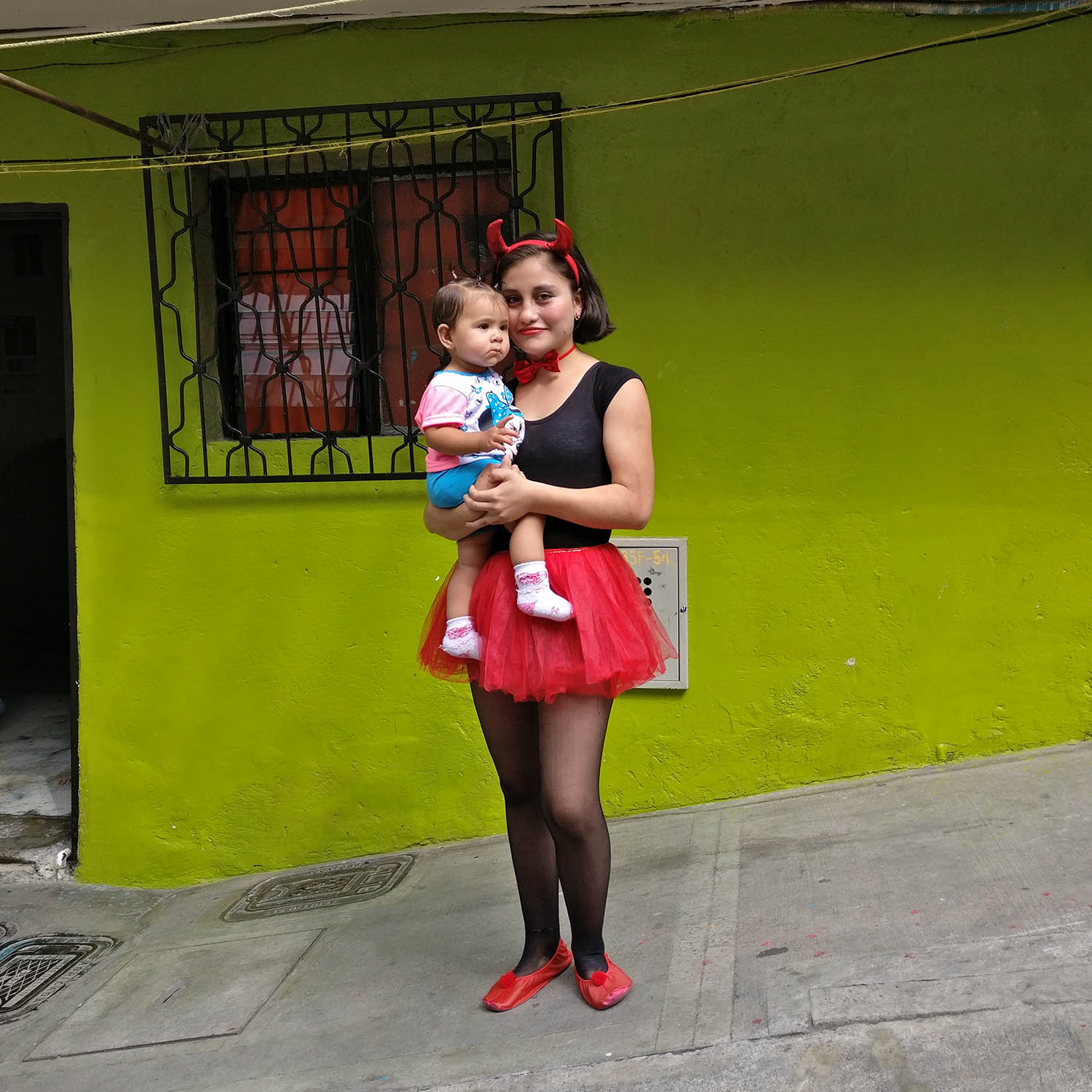 A woman and her baby on Halloween in Medellín's Comuna 13 – Photo: ©Kevin Abosch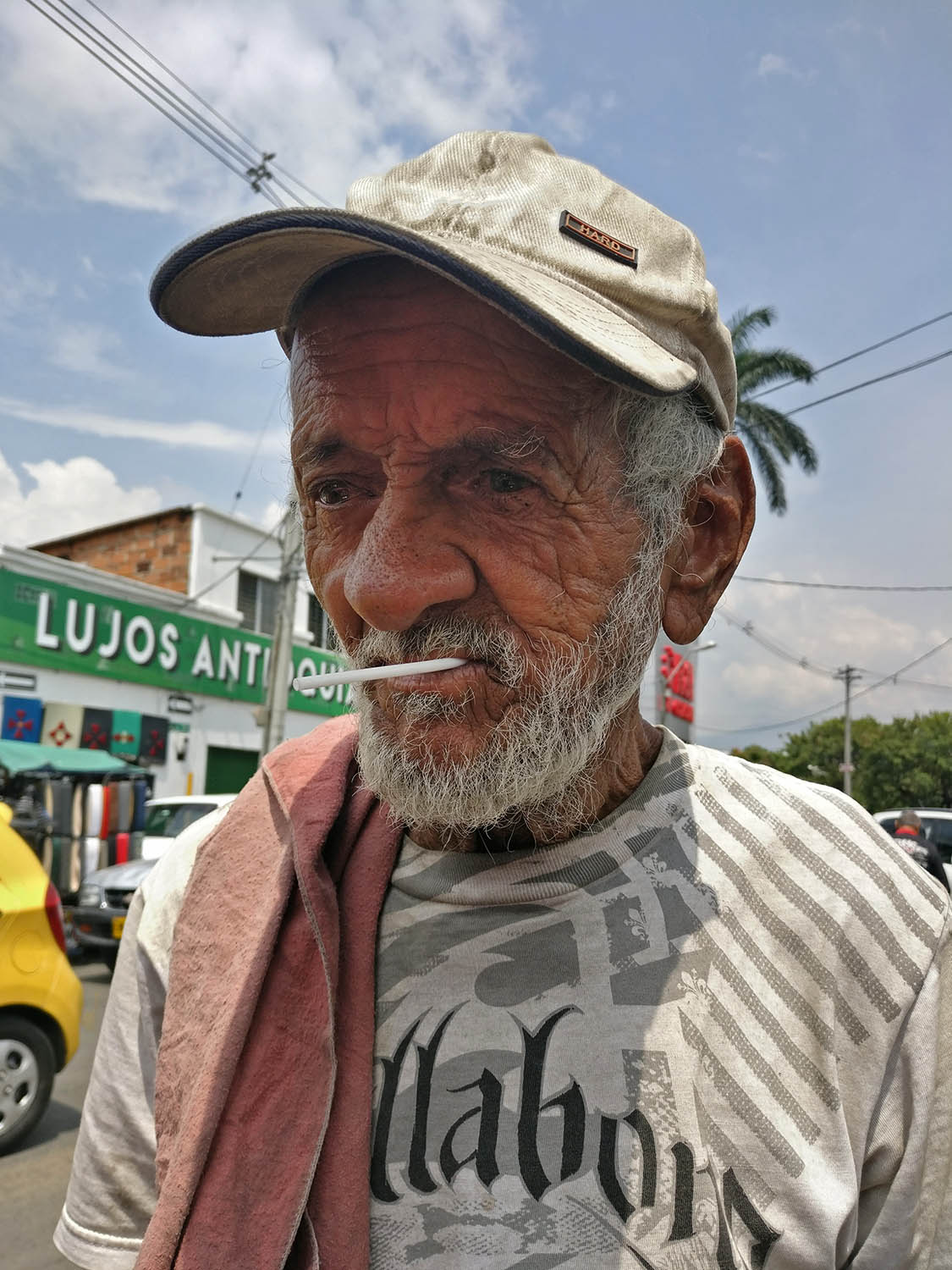 An elderly man in Medellín's Barrio Triste – Photo: ©Kevin Abosch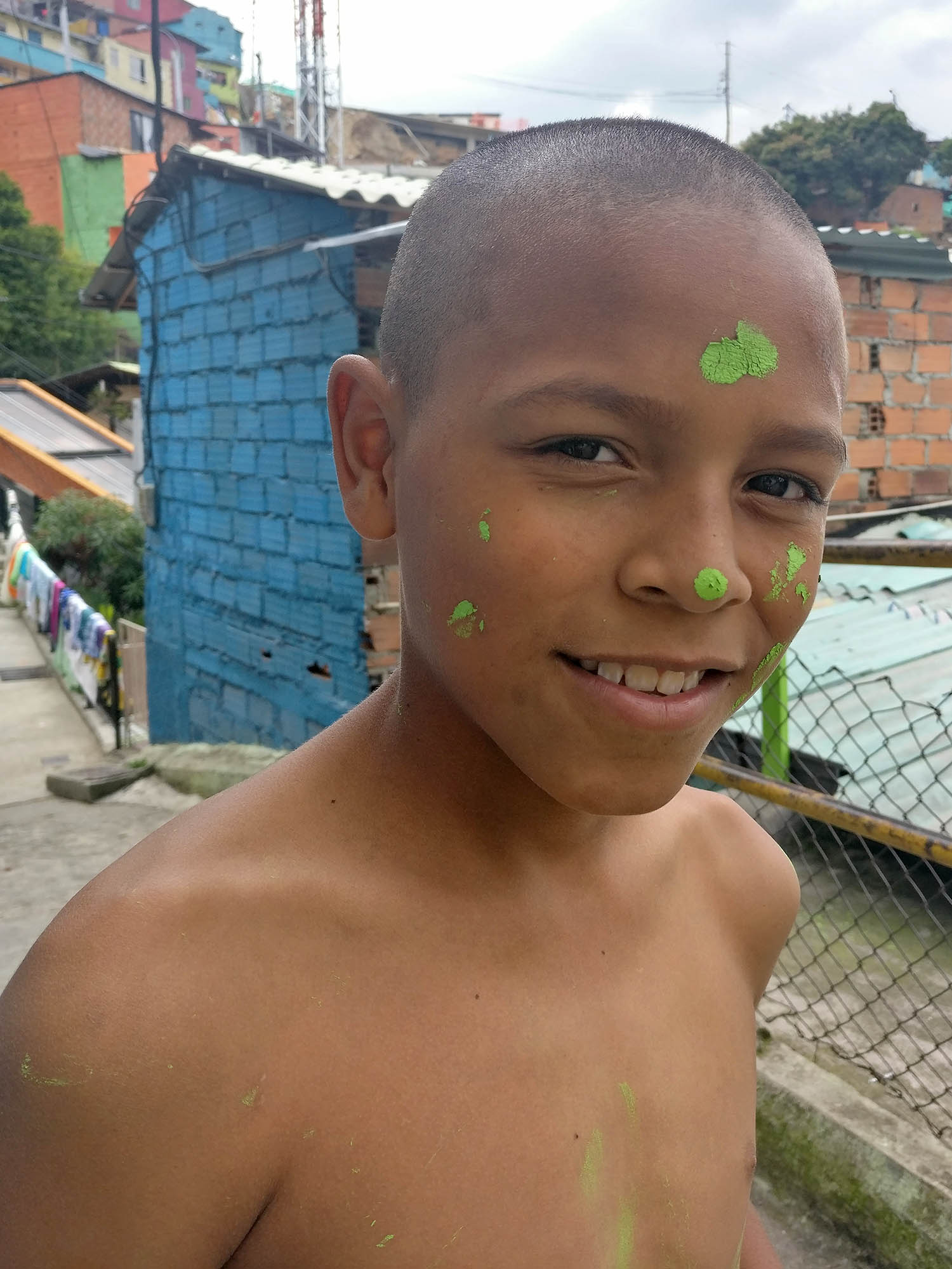 A smiling boy in Medellín's Comuna 13 – Photo: ©Kevin Abosch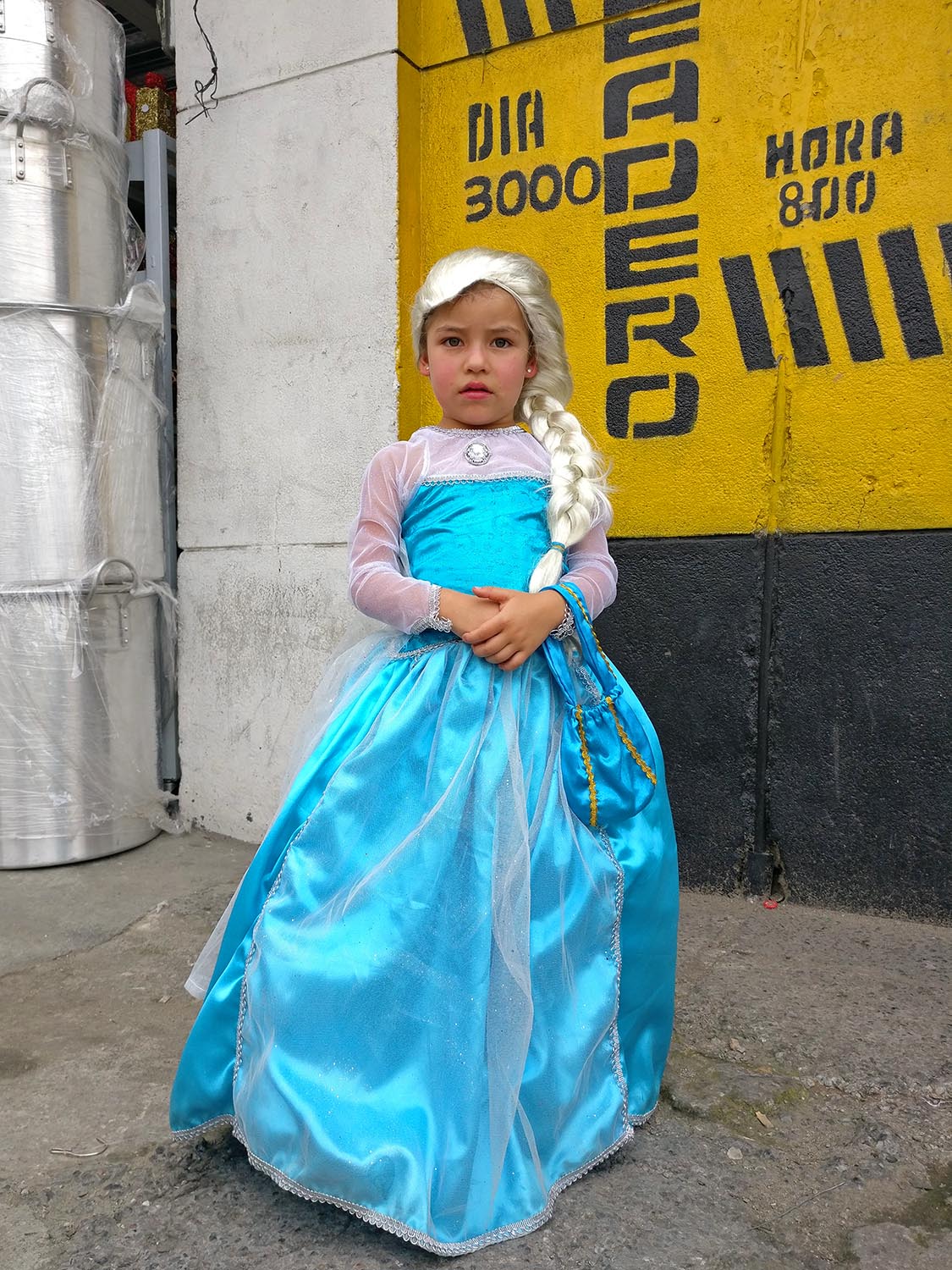 A young girl dressed for Halloween in Medellín – Photo: ©Kevin Abosch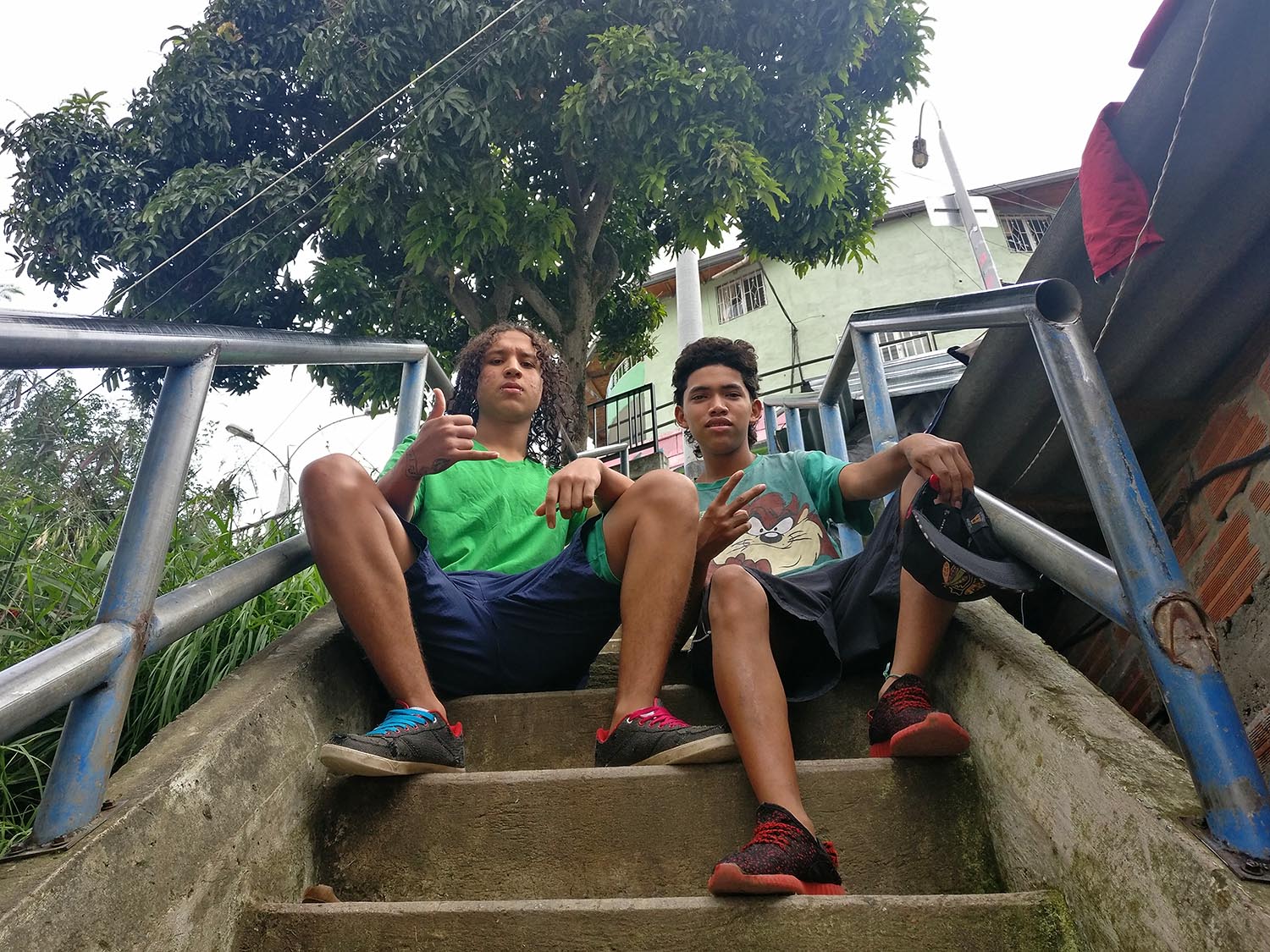 Teenage boys hanging out in Medellín's Comuna 13 – Photo: ©Kevin Abosch